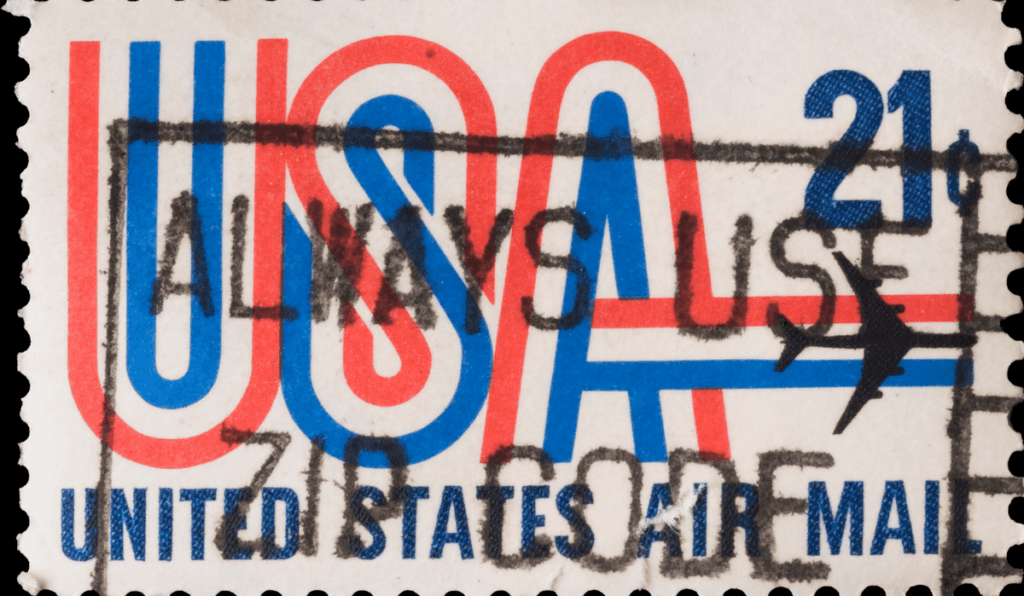 Have you ever been asked to enter your zip code? Chances are you have, but do you know why zip codes exist or what they stand for? Introducing zip codes in the 1960s made mail sorting more efficient. Today, they have become helpful for much more than that! This blog post will examine zip codes, their work, and why they're essential. Living in Chandler, Arizona, you must know its zip codes. We explain everything about Chandler, AZ, zip codes in this article.
Chandler has several zip codes, each representing a specific geographic area. The zip codes are assigned based on the location of the address, with each code representing a particular radius around the city's center. For example, Chandler zip codes start from 85224 to 85286. But first, the basics.
What is Zip Codes?
A zip code is a numerical code assigned to each address in the United States. The United States Postal Service (USPS) introduced the service to improve mail delivery efficiency in 1963.
The first three digits of the five-digit code identify the city or region where an address is located; the last two digits refer to specific post offices and delivery routes within that region. The USPS also uses four-digit "extended" zip codes, which indicate an even more specific location within a particular area.
Why are Zip Codes Important?
Have you ever stopped to wonder why zip codes exist and what purpose they serve? Zip codes are a part of everyday life, from ordering packages online to finding restaurants near your location.
But did you know these seemingly random five or nine-digit numbers have a fascinating history and can unlock more profound insights into our world?
How Do Zip Codes Work?
Zip codes allow postal workers to quickly sort mail so that it can be delivered more efficiently. Addresses must include all five digits of their associated zip code for accuracy—otherwise, it will take longer for mail to reach its destination. For example, suppose an individual enters only their city and state instead of their full address with postal code when sending a letter. In that case, it could take weeks before the letter arrives at its destination due to sorting delays.
Understanding Chandler, AZ Zip Codes
Here is a list of Chandler zip codes and the areas they represent:
Zip Code 85224
85224 is also known for its gorgeous mountain views, local wineries, and outdoor activities like biking and hiking. Additionally, it is home to some of the best schools in the area, such as Kyrene de la Estrella Elementary School and Corona del Sol High School. It's no wonder so many people call this part of a townhome!
Zip Code 85225
85225 is home to central Chandler, including its vibrant downtown area. Here you can find a variety of shops, restaurants, and entertainment options for all ages. Take a stroll through the historic downtown or visit the popular Chandler Center for the Arts — there's always something new and exciting going on in 85225. The area is also home to the prestigious Chandler Regional Medical Center, providing top-notch medical care in a safe and friendly environment.
Zip Code 85226
85226 covers western Chandler and northern Maricopa County, allowing visitors to experience urban life and natural beauty. Whether looking for fun at Wild Horse Pass Hotel & Casino or Lone Butte Casino or searching for outdoor adventure at nearby parks like Usery Mountain Regional Park, 85226 has it all!
Zip Code 85244
85244 is unique among other zip codes in the Chandler sphere because it only includes government organizations such as the IRS office and the Department of Homeland Security building. Although this area isn't open to regular citizens, it still plays a vital role in keeping our community safe and secure.
Zip Code 85246
85246 lies in the south-central of downtown Chandler where you can find unique recreational spots like Ocotillo Golf Resort or Snedigar Recreation Center. This tranquil neighborhood also boasts stunning mountain views from its homes along Ocotillo Road near Pecos Road.
Zip Code 85248
85248 covers southeast Chandler with its well-known Fulton Ranch area and cute Ocotillo neighborhood. With its proximity to Loop 202, 85248 provides easy access to downtown Phoenix and other parts of East Valley and great shopping centers such as San Tan Village Mall or Fiesta Mall Shopping Center nearby.
Zip Code 85249
85249 has a wide variety of restaurants, shops, and entertainment options. So whether you're looking for delicious Mexican cuisine or outdoor adventures like kayaking on the nearby lake, South Valley has something for everyone. Plus, if you're house-hunting in this area, you'll find many beautiful homes that offer plenty of space at reasonable prices.
Zip Code 85286
85286 covers the areas of southwestern Chandler, including the Santan Freeway and the Chandler Municipal Airport.
The last stop on our zip-code tour is Ocotillo (Chandler zip code 85286). Its easy access to major highways and proximity to downtown Phoenix makes it ideal for commuters who want a quiet suburban life without sacrificing city conveniences.
Plenty of parks and great shopping centers like Ocotillo Village Square and The Shoppes at Casa Paloma are nearby. And if you're looking for higher education opportunities, several universities are within driving distance, such as Arizona State University and Grand Canyon University.
Conclusion
Understanding the different Chandler, AZ Zip Codes can help ensure that your mail and packages are delivered quickly and accurately—and that's not all! Zip Codes can also provide valuable demographic data about an area, which can be extremely helpful if you're trying to buy a home or target a specific audience with your business's products or services.
Hopefully, this article has helped you understand why always using the correct zip code when filling out an online address form is essential! Contact your local post office or consult USPS's website for further questions or concerns regarding Chandler, Arizona, and Zip Codes.
Frequently Asked Questions
Q– What is the most common Chandler, Arizona Zip Code?
A- The most common zip code in Chandler is 85225.
Q- Can zip codes overlap?
A- No, zip codes do not overlap. Each zip code represents a unique geographic area.
Q– How many zip codes does Chandler have?
A- Chandler has eight zip codes, ranging from 85224 to 85286.
Q– Can zip codes change?
A- Yes, zip codes can change if the USPS determines that it is necessary to ensure efficient mail delivery.
Q– How do I find my zip code?
A- You can find your zip code on the USPS website or at your local post office by searching for your address.