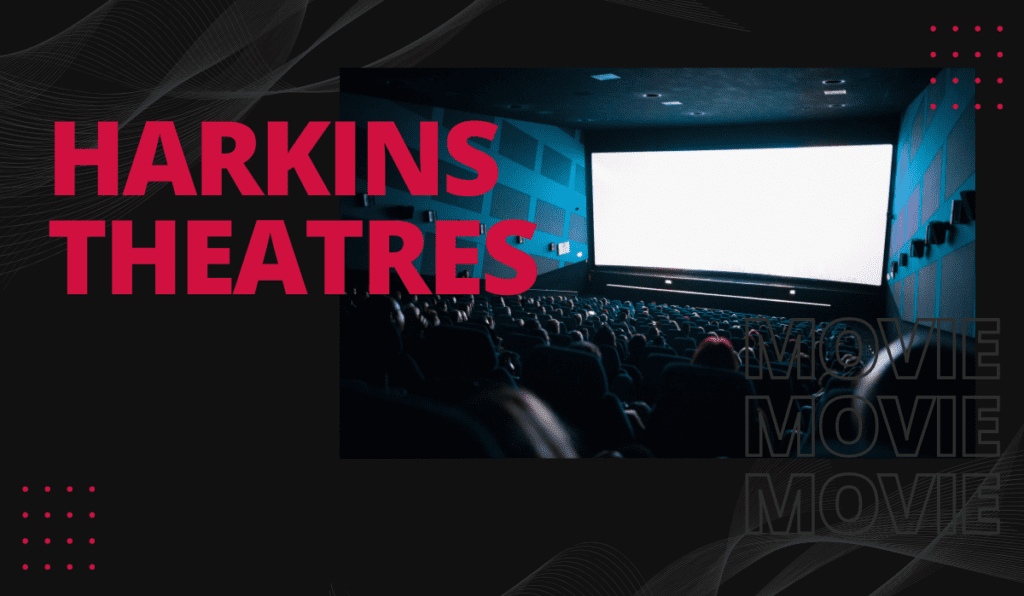 For movie lovers, Harkins Arrowhead Glendale, AZ, is the destination for an unforgettable experience! From its plush seating and state-of-the-art sound system to delicious snacks and personable staff, this theater in Glendale, AZ, will genuinely transform you into a cinematic wonder. So dive deeper with us as we explore all that makes Harkins Arrowhead unrivaled when enjoying your favorite films.
For decades, Harkins Arrowhead has been bringing the magic of cinema to Glendale and the surrounding area by providing movie enthusiasts with an unforgettable outing. At this state-of-the-art theater, you can enjoy exceptional sound quality combined with cozy seating while indulging in various snacks and drinks – all surrounded by a family-friendly atmosphere that's second to none! So if it's exceptional entertainment experiences you're after, look no further than Harkins Theaters; they offer something for everyone.
Harkins Arrowhead Glendale AZ
Harkins Arrowhead is actually located at 16046 North Arrowhead Fountain Drive, Peoria, AZ 85382, and has provided moviegoers with a top-notch experience for many years. It's conveniently located near the Arrowhead Towne Center Mall and features the latest blockbuster movies and independent and foreign films.
Comfortable Seating
One of the standout features of Harkins Arrowhead is its comfortable seating. There are luxurious, plush seats in the theater designed for maximum comfort. The seats are also arranged in a stadium-style layout, ensuring every viewer can view the screen.
State-of-the-Art Sound and Picture
In addition to comfortable seating, Harkins Arrowhead boasts state-of-the-art sound and picture quality. The theater features digital projection and surround sound, which provides an immersive movie-watching experience.
Food, Drinks, and Rewards
Harkins Arrowhead takes your movie experience to the next level. Enjoy various snacks and drinks, from popcorn and candy to pizza, craft beer, or soda! Plus, join My Harkins Awards rewards program for free tickets, popcorn & other perks when you spend money at the theater. Finally, upgrade your night out with special screenings like movie marathons and special events such as sneak previews – keep an eye on their website or social media pages for updates!
Convenient Shopping Nearby
Seeking a movie-viewing experience that's both family-friendly and convenient? Look no further than Harkins Arrowhead! Located near the bustling Arrowhead Towne Center Mall, you can easily enjoy shopping or dining before settling in for an enjoyable film.
Friendly Staff
Last but not least, Harkins Arrowhead boasts a friendly and helpful staff. The employees are happy to assist you with any movie-related questions or concerns.
You'll get much more than a movie at Harkins Arrowhead in Glendale, AZ. With luxurious seating for maximum comfort, the latest sound and picture quality put you at the center of blockbuster entertainment – remembering an extensive selection of snacks and drinks that will hit all those cravings!
And with its rewards program plus special events & screenings, there's something new on offer every time; what better way to spend your night? All this within conveniently located premises keeps everything family-friendly while ensuring the theater is always clean by welcoming staff. It is no wonder why so many votes for Harkins Arrowhead as a top cinema destination around Glendale.
FAQs
What type of movies can I watch at Harkins Arrowhead Glendale AZ?
Harkins Arrowhead offers a variety of films.
Are there any loyalty programs for frequent moviegoers?
Yes, Harkins Arrowhead offers a rewards program called My Harkins Awards, where members can earn points for every dollar spent on tickets and snacks.
Are there any special events or screenings at Harkins Arrowhead?
Yes, Harkins Arrowhead hosts special events and screenings throughout the year, including movie marathons, themed events, and sneak peeks of upcoming films.
Is Harkins Arrowhead family-friendly?
Yes, Harkins Arrowhead offers family-friendly movies and features like cry rooms for parents with babies.
What snacks and drinks are available at Harkins Arrowhead?
Harkins Arrowhead offers a variety of snacks and drinks, including popcorn, candy, soda, pizza, and craft beer.