If you are looking into Installing a pool safety fence in your Phoenix home, it is a critical step to keeping your family safe. Not only does a pool fence create an extra layer of protection, but it also adds visual interest to your backyard and maintains the value of your home. Let's look at six reasons you should install a pool fence as soon as possible.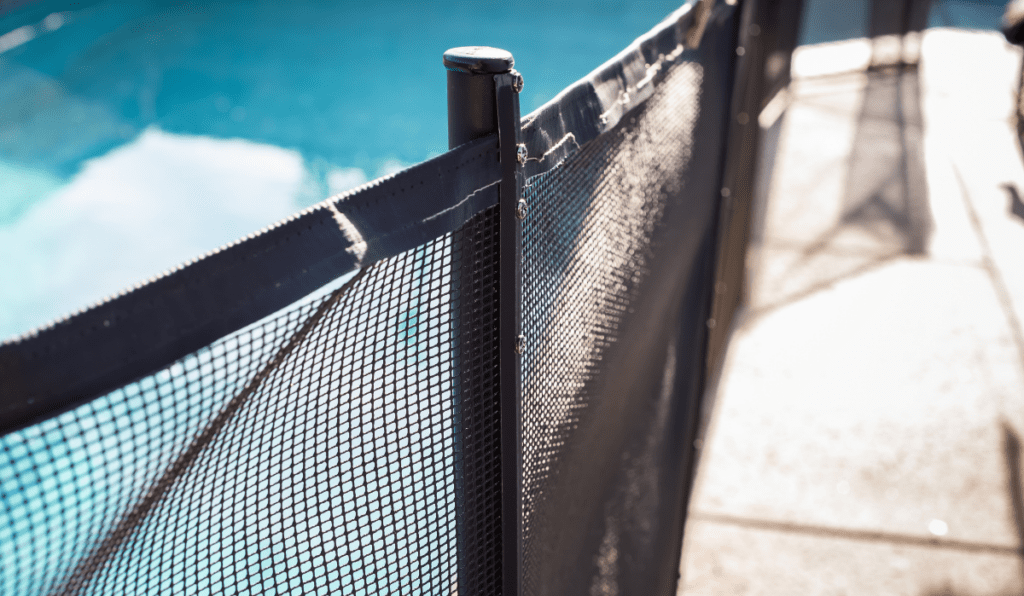 Reason 1: Keep Your Kids Safe
The number one reason why you should install a pool fence is to keep your kids safe. A fence creates extra protection around your pool and will help prevent accidental drownings. The fence will also provide peace of mind that unauthorized people cannot access your pool without permission, making it even safer for your family.
Reason 2: Enhance Visual Appeal
Pool fences come in all shapes, sizes, and styles, so you can choose one that fits your backyard's overall aesthetic. From modern metal fences to vintage picket fences, there is sure to be something out there that suits your style perfectly. Not only does this add visual interest to your outdoor space, but it also adds value to your home if you ever decide to sell.
Reason 3: A Pool Safety Fence In Phoenix Reduces Liability Risks
Having a pool on your property significantly increases the chances of someone getting injured while using it or while they are just visiting. In addition, if you don't have a fence installed, you may be liable for any potential accidents or injuries due to negligence. A well-constructed and maintained pool fence will help protect you from any legal action against you in such cases.
Reason 4: Prevent Unwanted Guest
Another great advantage of having a pool fence is that it helps keep unwanted guests away from your swimming area. It acts as a physical barrier and an intimidation factor for anyone who tries to access the area without permission. By doing so, you keep out animals that may want to use your swimming pool for their purposes and minimize vandalism.
Reason 5: Easy Maintenance
Pool safety fences in Phoenix are relatively easy to maintain compared with other types of fencing material, such as wood or vinyl, because they do not require painting or staining every few years like some other materials. Most aluminum or wrought iron fences need occasional cleaning with mild soap and water, making them very low maintenance compared with other fencing materials available today.
Reason 6: Affordable Price Tag
Finally, installing a quality pool fence doesn't have to cost an arm and a leg! Many companies offer competitive prices so homeowners can get their desired fencing without breaking their budget. Moreover, many companies offer discounts when multiple sections are purchased together so homeowners can save even more!
Conclusion: Pool Fence Phoenix
Installing a pool fence is beneficial for safety, provides visual appeal, and reduces liability risks if something goes wrong around the swimming area. With so many advantages associated with installing one, it's no surprise why many homeowners opt for this affordable solution when looking for ways to secure their backyard pools! So if you're looking for additional security measures around your swimming area, consider investing in a quality pool fence today!
Arizona Statute 36-1681: Pool Safety Law
According to Arizona Statute 36-1681, Gates for the enclosure shall:
1 Be self-closing and self-latching with the latch located at least fifty-four inches above the underlying ground or on the poolside of the gate with a release mechanism at least five inches below the top of the gate and no opening greater than a one-half inch within twenty-four inches of the release mechanism or be secured by a padlock or similar device which requires a key, electric opener or integral combination which can have the latch at any height.
2) Open outward from the pool.
3. The wall, fence, or barrier shall not contain openings, handholds, or footholds accessible from the exterior side of the enclosure that can be used to climb the wall, fence, or barrier.
4 The wall, fence, or barrier shall be at least twenty inches from the water's edge.
As a pool owner, it is your responsibility to take the precautions necessary for safety. Unlocked gates can do more harm than good, so be sure yours remains securely locked at all times – and don't forget about implementing an alarm system as well! Additionally, remember that surrounding furniture such as chairs or ladders should also remain away from the fence to prevent any unwelcome visitors from trying their luck with scaling up it. Make this habit now, and you'll reap the rewards later on!