Phoenix, the capital of Arizona, is a beautiful sunny city set against the desert landscape of Camelback Mountain and Piestewa Peak. While the weather can spike up during the summer months, there's nothing that a little sunblock can't fix before you head out to explore the great outdoors!
Phoenix is well-known for its sunny skies, top-notch spa resorts, premium golf courses, and the famous Desert Botanical Garden. The Valley of the Sun is a bustling metropolitan area that offers the very best of nightlife, shopping, and gourmet experiences.
The city has a lot to offer its residents and tourists alike, with an abundance of outdoor activities to keep you on your toes, recreational facilities, and has something for everyone.
If you're wondering what else is great about Phoenix, here are some of the many things:
The Weather
Phoenix experiences 299 sunny days a year, which is higher than the US average of 205, also making it the sunniest city in the world! While it can get warmer during the summer months, all you need to do is stock up on sunblock and get going!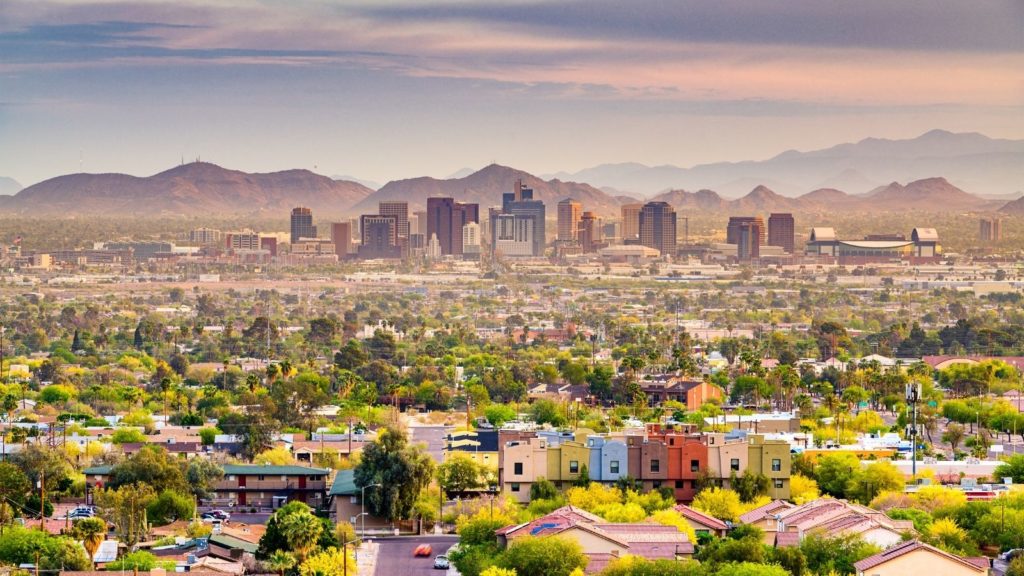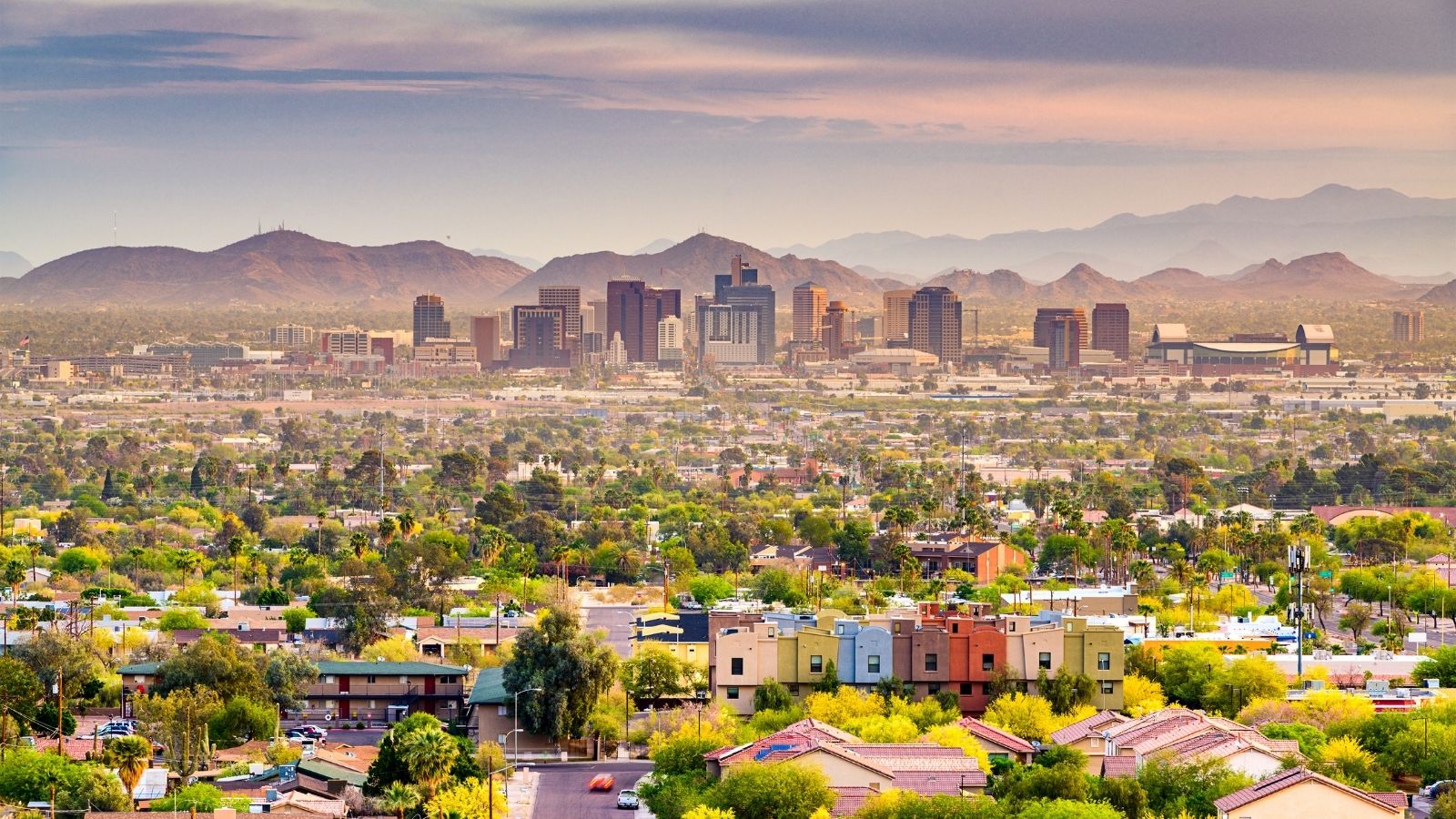 Throughout the year, the pleasant and warm weather makes the city the ideal spot to settle down, especially when you love exploring the outdoors and consider yourself an adventurist.
The clear skies also make for scenic views at night, especially when you escape to mount Camelback for a camping trip away from the bustling city.
There's Delicious Food Everywhere
There is no shortage of restaurants and cafes that dot the city, and they offer various types of cuisine. As a result, you have an abundance of choices to head to, ranging from five-star restaurants graced by celebrity chefs or local gems serving Mexican and Southwestern cuisine and locally sourced ingredients.
Phoenix is a food mecca, especially because it serves authentic Mexican food that draws in tourists and residents every day. If you're in the mood for a fresh and delicious taco, you can find a taqueria or a taco truck parked on about every street in the city. But, if you're looking for good options, try out Rita's Mexican Food or Los Dos Milons for authentic tacos and Mexican cuisine.
A Fun Day Out is Just Out Your Front Door
The desert terrain and sunny climate throughout the year make Phoenix the ideal spot for mountain biking, trekking, rock climbing, hiking, and horseback riding. The city has more than 180 beautiful parks spread out across the various neighborhoods, more than 30,000 acres of desert preserves, and multi-purpose trails that run on for 200 miles.
You're spoiled for choices in the city. Head to South Mountain Park to picnic with your family, or climb Camelback mountain and catch the sunset. If it's too hot to get adventurous, cool off at the many water parks in the city or partake in water sports at the Salt River.
Enjoy Your Favorite Sports
Phoenix is home to more than 250 unique golf courses and even hosts the largest professional golf tournament, the Phoenix Open. If you're not into golf, perhaps the Diamondbacks Stadium, Chase field can get your adrenaline pumping. Major league baseball fans rush to the field during spring training because the stadium represents all four major sports leagues. The retractable roof just makes it easier to love the stadium and cool off at the same time.
If you're not into baseball either, there's more in store for you. The Phoenix Raceway provides entertainment for NASCAR fans, offers a 1-mile low-banked oval racetrack, and hosts NASCAR races annually. The cup series begins on Sundays, and the regular playoffs draw in cheering fans.
Getting Around is Easy
If you're worried about heavy traffic in the city of Phoenix, don't. Getting around is rarely a concern for the city's residents because there is a grid road system that is easy to navigate. The Valley Metro System provides public transit via buses to nearby cities, while the Valley Rail System offers 20 miles of clean, safe, and light rail transportation with routes throughout the city.
Apart from this, there are also bike routes throughout the city and plenty of biking and multi-purpose trials that you can use to walk to commute or use your cycle or bike.
Spend Fun Weekends in Nearby Cities
The best thing about Phoenix is the strategic location. If you're planning a getaway weekend, all you need to do is get in a car, and you could reach Las Vegas, California, or Mexico within a few hours.
Most of these cities are just a four to five hours drive away, and you could drive away for the weekend and be back on Monday to get back to your daily life. However, if you don't want to head that far but just want to kick back and relax in resort cities, head to Glendale, Scottsdale, or Chandler for a spectacular weekend.
Get Absorbed in the Culture of Phoenix
If you're living in Phoenix, you can expect to get the very best of everything, even if your preferences include Broadway, ballet, or theatre. So if you're hoping for an emotional night out, head to the Arizona Opera Company or Ballet Arizona.
The Ak-Chin Pavilion on 83rd Avenue is a massive amphitheater that seats 8,106 people and is one of the state's best performance centers. You can also stop by here for a performance like no other.
The art scene in Phoenix is incredible, with more than 15 unique art galleries and even more options located just a short drive away to northern Arizona. Some of the best art galleries in the city include Phoenix Art Museum and Heard Museum, offering American Indian Art.
The Bustling Nightlife Makes Clubbing a Breeze
Once the sun sets in Phoenix, the nightclubs come alive, and regardless of your typical nightlife scene, you can find almost anything you want here. There are all sorts of unique nightclubs, bars, comedy clubs, dive bars, and lounges located throughout the city. For example, check out Karama Nightclub, the Track Club, or the Blue Martini Lounge, where you can indulge in amazing drinks and dance the night away.
There's Much to Love in Phoenix
The city of Phoenix has a lot to offer with its rich culture and abundance of amenities. Living here is affordable, and there's a lot to see and do, and if you're looking for a change of scenery, you can always escape to nearby cities to unwind.
Have Questions? Ask The Lott Group
Your real estate agent is the best source of information about the local community and real estate topics. Give The Lott Group a call at 623-313-1158 to learn more about local areas, discuss selling a house, or tour available homes for sale.
Summary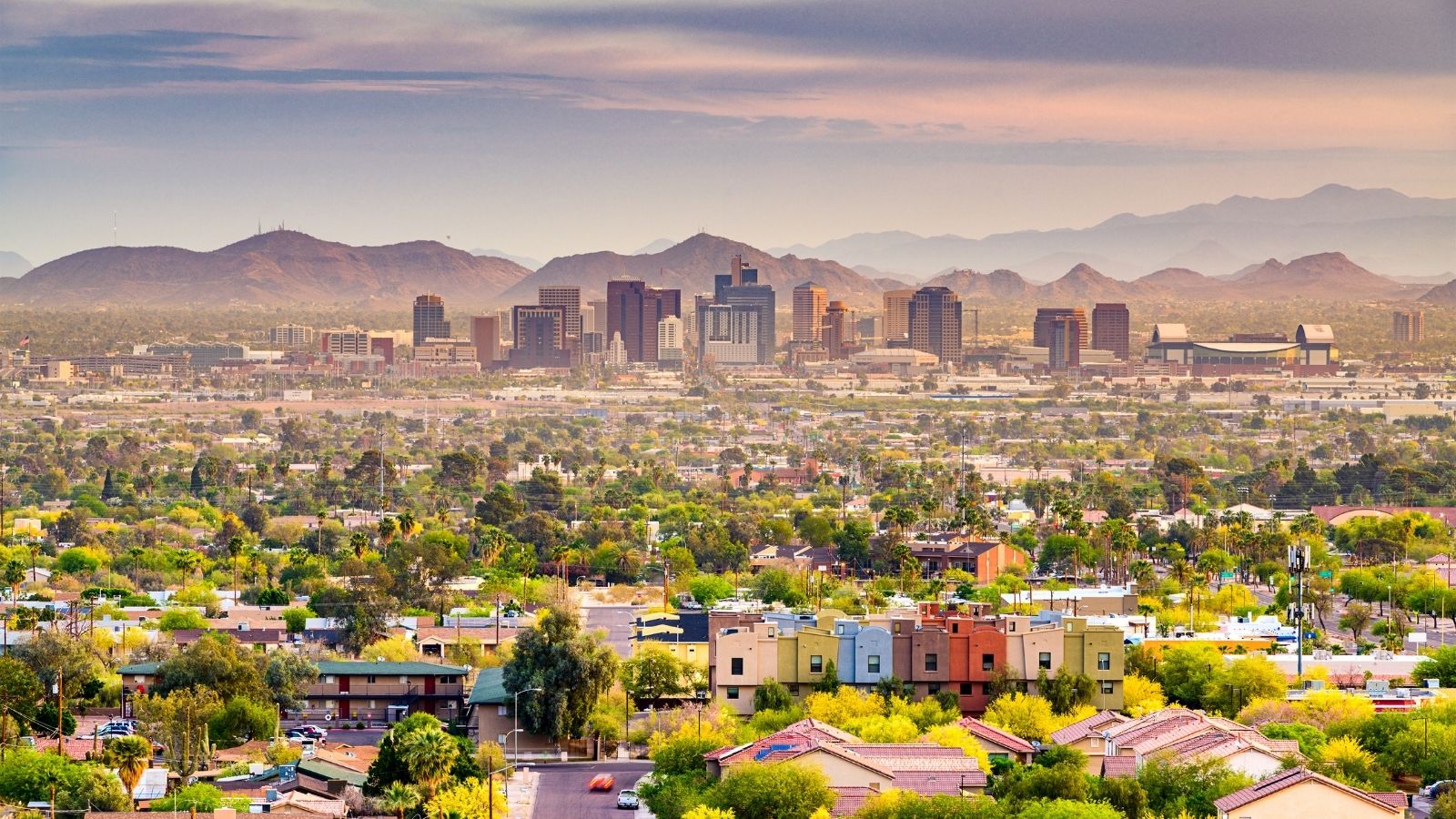 Article Name
Things to Do in Phoenix, AZ
Description
Phoenix, the capital of Arizona, is a beautiful sunny city set against the desert landscape of Camelback Mountain and Piestewa Peak. While the weather can spike up during the summer months, there's nothing that a little sunblock can't fix before you head out to explore the great outdoors!
Author
Publisher Name
staging.davidlott.flywheelsites.com